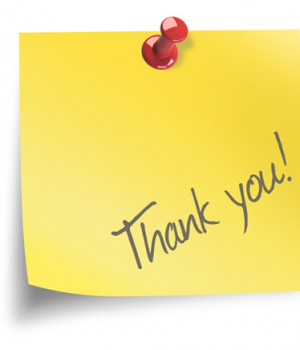 Genesys Clinical Engineers Thank Local 332 For Fighting For Them
---
Dear Teamster members, my working family,
I would like to thank you for giving my family a chance to regain our dignity.  Your strength in numbers has proven you can battle the challenges that attack us all.
My wife and I have been happily married for 37 years and have worked since we were teens.  We have built a wonderful family.  With my income and my wife's, a retired postal employee, we enabled our two children to receive their college degrees.
When my wife was stricken with septic pneumonia, my health insurance sustained us.  Due to my wife's untimely early retirement we were left with debts which were due to be paid off with my income in seven years.  Due to the fact we had no prior notice of my early involuntary retirement, my employer, a hospital that restores lives, would cut our dreams and goals short.  My thought, after 30 years of loyal service and working with a Teamster Contract, my future plans were secure.  My employer serves the community by healing the sick and will always be needed.  Obviously, not true.  My employer failed me.
Teamsters Local 332 lifted me up from all the despair and devastation I have been coping with for the past 9 months.  Thank you, my Teamster sisters and brothers.  You have given me back my dignity and a feeling of trust once again.
We were all subjected to the "change" when four local hospitals merged.  Successfully, we rose to the challenge which resulted in Genesys receiving Local and State honors.  Employees, doctors, and the insurmountable amount of equipment we moved, left us with a feeling of ownership and pride.  The out-of-state Administrators have no vested interest in the past or future, only Genesys' dollar value.
God bless all of the Teamster Local 332 members.  Your strength in numbers and solidarity have proven to work many miracles!  Not only for me and my family, but the other Clinical Engineering employees who were wrongfully displaced from their positions, but also to our hard working nursing staff.  If it were not for their hard work and love for their patients, my wife would not be alive today!
Sincerely,
Doug Montague – Proud Former Teamster 332 Member

---
Dear Nina and Angie,
We just wanted to send a brief note to once again say THANK YOU!
Because you sacrificed both time and effort, you succeeded in righting a wrong and giving a voice to those whose voices had been silenced. Allow yourselves to savor the victory.
With sincere appreciation,
Steven and Heidi Robbins