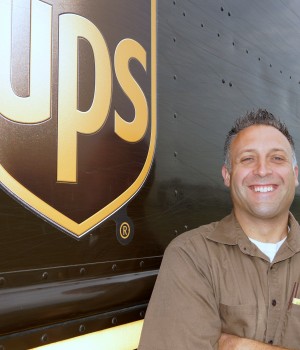 UPS Worker Thanks Local 332 For Protecting Workers
---
My name is Dan Glass and I am a full time steward at UPS. I am starting year 21 with the company and I have been a steward for over seven years now. I became steward in 2008 after Tim Kennelly became an Officer and Business Agent with Local 332.
Until that time I hadn't been very active with unionism.
I can say without a doubt it has been one of the most educational and fulfilling decisions I have made. I will never forget the first time I was directly involved with saving a co-worker's job. That is when I knew how important it was to be a Teamster.
Being a part of a union and working directly with the Local to help protect and enforce a contract is a lot of work, but even more it is rewarding. Without Local 332 and the training we receive we wouldn't have the tools we need to protect the workforce that elect us to be their voice.
The labor movement is at a crucial point, big corporations have a lot of momentum and a lot of help but what they don't have is a sense of reality…you can't treat workers like they are replaceable parts that you can get rid of anytime.
NOW is the time to act, one voice can make noise, but a unified group of voices can make CHANGE….
Dan Glass